HijackThis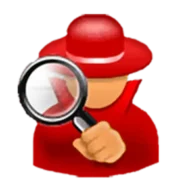 Windows 7, 8, 10, 11

Version:

2.10.0.10

Size:

7MB
HijackThis is a powerful yet free software with a user-friendly design that is available for Windows operating systems. It lets you find and address vulnerabilities in your device's system that may relate to unwanted or harmful software such as malware on your computer. It's a handy tool for tech-savvy and non-techy users alike.
HijackThis excels at detecting and cataloging potentially harmful entries that lie in your computer's registry, browser settings, and system files. It will analyze them for potential threats and can remove unwanted browser add-ons, adware, spyware, and other kinds of threats that could threaten your computer's security and performance.
For the more technical users, HijackThis has a stand out log generating feature that takes stock of your system's configuration and settings. It's possible to use these logs by posting them onto online forums or to security experts who can help you to interpret the logs and offer guidance on how to deal with them. HijackThis also has an online guide that can help you to navigate the findings yourself.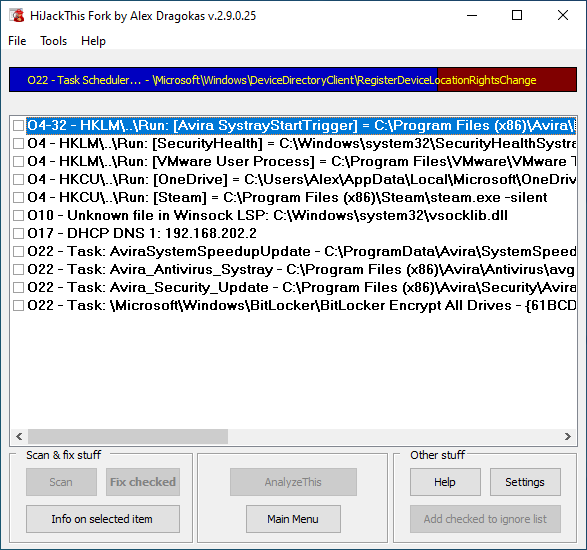 Because its user-interface is so simple, it makes it easy to do the scanning process, making it easy to make your own system report within a few clicks. It will create the results for you, but you will have control over what should be deleted or kept. You can also use an ignored list of items that you know are safe.
HijackThis Features
Identify and address unwanted or malicious software
Detect and catalog potentially harmful entries in your system
Remove unwanted browser add-ons, adware, and spyware
Generate detailed logs of your computer's configuration
Seek expert guidance and support from online forums
User-friendly interface for ease of use
Frequent updates for improved functionality and threat detection
HijackThis Frequently Asked Questions
How do I use HijackThis to scan for potential threats?
To scan your computer with HijackThis, launch the application and select the "Scan" button. HijackThis will generate a detailed system report highlighting potentially harmful entries in your computer's registry and settings.
Can HijackThis remove identified threats?
HijackThis provides information about potential threats, but it does not remove them. You can use the information in the generated logs to seek assistance from online forums or security experts who can guide you on removing identified threats.
Is HijackThis free to use?
HijackThis is free software designed to help users identify potential security threats on their Windows systems.
Is HijackThis compatible with the latest Windows versions?
HijackThis is compatible with various Windows operating systems, although it may require administrative privileges to function effectively on newer versions.
HijackThis Free Download for Windows
In all, while it's not a looker, HijackThis does offer a solid and easy tool that you can use to help keep your device safe from vulnerabilities and lurking threats that could hurt its performance and security. You can click the link below to download HijackThis for Windows:
Editor: Clifford
App Info
App Name HijackThis
License Freeware
Publisher Trend Micro
Updated Nov 20, 2023
Version 2.10.0.10
High-quality software downloads
Anturis.com is your trusted source for software downloads.