CDBurnerXP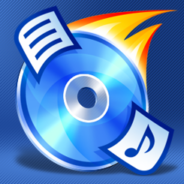 Windows 7, 8, 10, 11

Version:

4.5.8.7128

Size:

8.8MB
For a particular reason, sometimes you may need to create a bootable disc instead of a bootable USB drive. Among the available options scattered on the internet, CDBurnerXP could be the software you're looking for to create such a disc or any other kinds of discs.
CDBurnerXP is a closed source freeware. Unlike some other commercial disc authoring tools whose sizes are larger than 100 MB, CDBurnerXP is as light as around 6 MB only. It contains a number of essential features to burn discs along with a few additional options that may be useful in certain situations.
Features and Highlights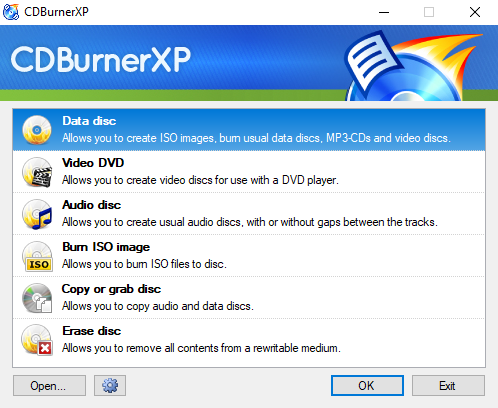 The history of CDBurnerXP can be traced back to the year of 2003, and it is still updated to make it works with the latest operating system that Microsoft has released, Windows 10. It has been a closed source program all this time as the proprietary libraries that it uses prevents it from going open source.
CDBurnerXP can create data discs that contain many different kinds of files such as PDF, images, MP3 files, RTF, HTML, and so on. If the total size of the files is larger than the capacity of a single disc, there is a disc spanning feature that provides two options to spread the files across several discs.
The first option of the disc spanning is to "use as few discs as possible". It uses an algorithm that sorts the files based on their sizes. The larger ones are put in the first disc, while the smaller ones are grouped in the second, third, fourth, and so on.
The second option is "do not split folder contents unnecessarily". While the first option tries to store as many files as possible in fewer discs, this second one avoids splitting the contents of folders. If you would like to access the whole content of a folder without having to switch from one disc to another one, then you should choose this second option. However, the number of discs required to store all the files may end up greater than that of the first option.
When you use the disc spanning, CDBurnerXP lets you create a table of contents as well so that you can find out which disc to load to access the files that you need.
CDBurnerXP can also be put to use as a tool to create an audio disc. A built-in audio player is available so that you don't have to switch back and forth between CDBurnerXP and a standalone music player. It is a basic audio player that can only play, pause and resume playback, but it is already sufficient for checking tracks.
CDBurnerXP Free Download for Windows
There are still a few more that CDBurnerXP can do, which includes erasing disc content, creating a video DVD, and creating or converting ISO images. All things considered, CDBurnerXP is a favorable software to burn discs if you don't need those advanced features that a commercial disc burning may offer. Don't forget that it is a freeware, meaning that you get all of its capabilities without spending even a dime. You can click the link below to download CDBurnerXP for Windows:
Editor: Clifford
App Info
App Name CDBurnerXP
License Freeware
Publisher Canneverbe Limited
Updated Jan 11, 2023
Version 4.5.8.7128
High-quality software downloads
Anturis.com is your trusted source for software downloads.