Anaconda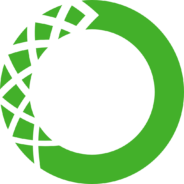 Windows 7, 8, 10, 11

Version:

2022.05

Size:

594MB
Anaconda and Python are related to each other, but each is different from each other. When you install Anaconda, you install Python along with a bunch of data science packages to help you working with data. In other words, Anaconda is a Python distribution geared toward data science.
Python can be installed separately, but those who need the programming language for scientific computing can optionally install it through Anaconda to save time. Thanks to the various libraries provided in Anaconda, users are all set to work with data as soon as Anaconda is added to the computer system.
Features and Highlights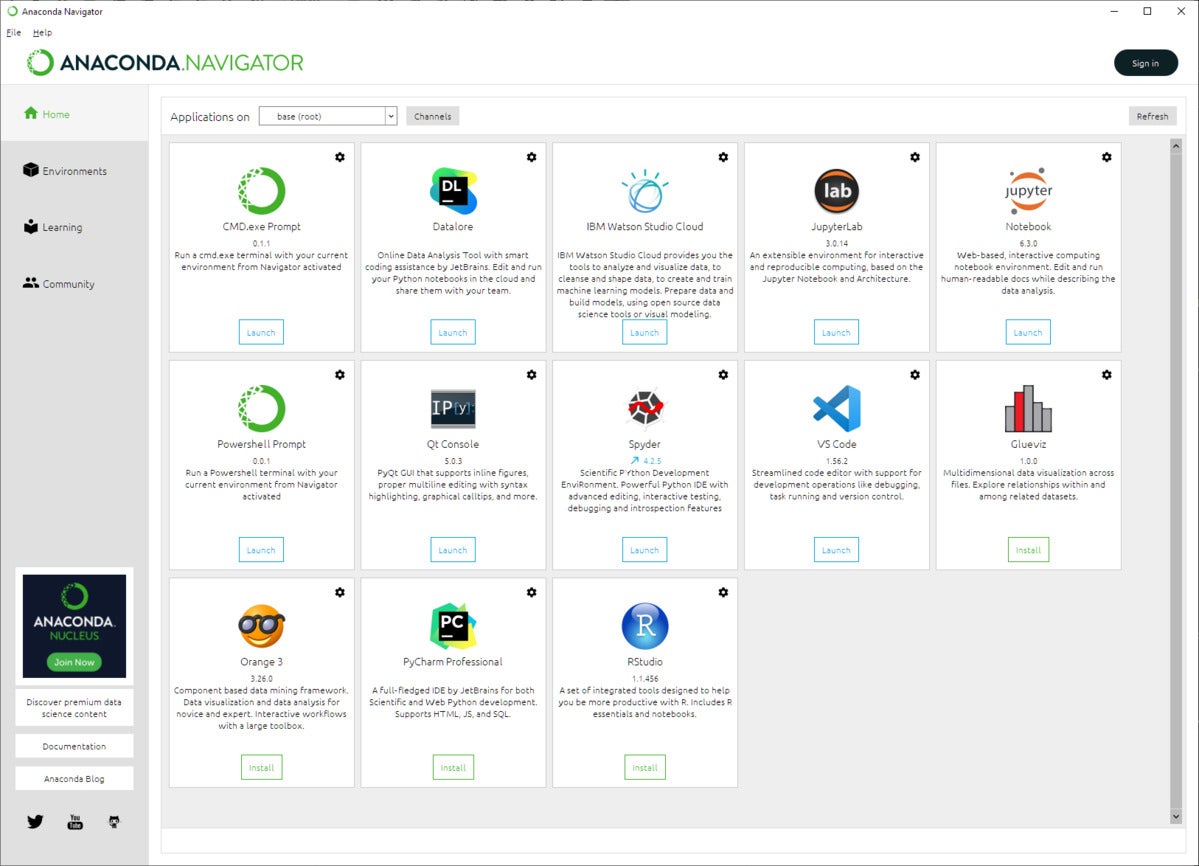 There are various packages in Anaconda. These packages are automatically installed as you install Anaconda. And if you need more packages, there are thousands more of open source packages that you can install anytime. As long as your computer still has enough disk space, you can add as many packages as you want.
Anaconda provides a graphical user interface called Anaconda Navigator to manage the packages. The GUI is provided as an alternative for people who are not comfortable with command line interface. It allows you to search for packages either in a local repository or on the cloud. Once you find the packages you need, you can install them. The packages can also be updated in Anaconda Navigator.
Anaconda Navigator also functions as an application launcher for every application available in Anaconda. Jupyter Notebook, Visual Studio Code, JupyterLab, RStudio, and a few more applications are available by default in Anaconda. All in all, it is pretty convenient to use Anaconda Navigator since everything can be done in a matter of just a few clicks.
Jupyter Notebook, which is a part of Project Jupyter, is an application dedicated to turn computational content into high-quality books. It allows you to save the output in PDF or HTML file format. Many users like it because of its capability and flexibility.
In Anaconda Navigator, you can also find Spyder. It is a Python IDE aimed at scientific programming which has existed since 2009. Pierre Raybaut is the original author but the development has been maintained with the help of the community since 2012.
Despite the convenience offered by Anaconda Navigator, some users prefer to use the command line interface which is called Anaconda Prompt. The reason is that Anaconda Prompt provides a more detailed information than the Navigator in installing packages. To sum up, in terms of convenience, Anaconda Navigator is the winner, but it lacks the details. It does not matter which one that you are going to as long as it finishes the jobs well.
Anaconda Free Download for Windows
It is possible to set up your own environment for data science, but using Anaconda is more convenient since it will set up the environment for you. You just need to let the installation runs to install everything which is generally needed for data science until the installation is completed. And if the default settings does not cover everything you need yet, you can adjust them according to your need. You can click the link below to download Anaconda for Windows:
Editor: Clifford
App Info
App Name Anaconda
License Freeware
Publisher Anaconda
Updated Jun 17, 2023
Version 2022.05
High-quality software downloads
Anturis.com is your trusted source for software downloads.