Angry IP Scanner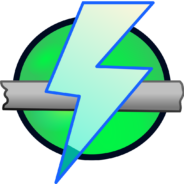 Windows 7, 8, 10, 11

Version:

3.8.2

Size:

17.7MB
Angry IP Scanner is a free portable tool to scan a network. It is developed mainly for advanced users but novice users will find it not difficult to use as well. Speed and ease of use are two of its fortes that have urged more than 20 million people to download the network tool.
Angry IP Scanner is designed to scan a network as fast as possible. It takes advantage of the multithreading technology to boost the speed even more and you can decide on your own on how many threads that Angry IP Scanner should use in performing the scans.
Features and Highlights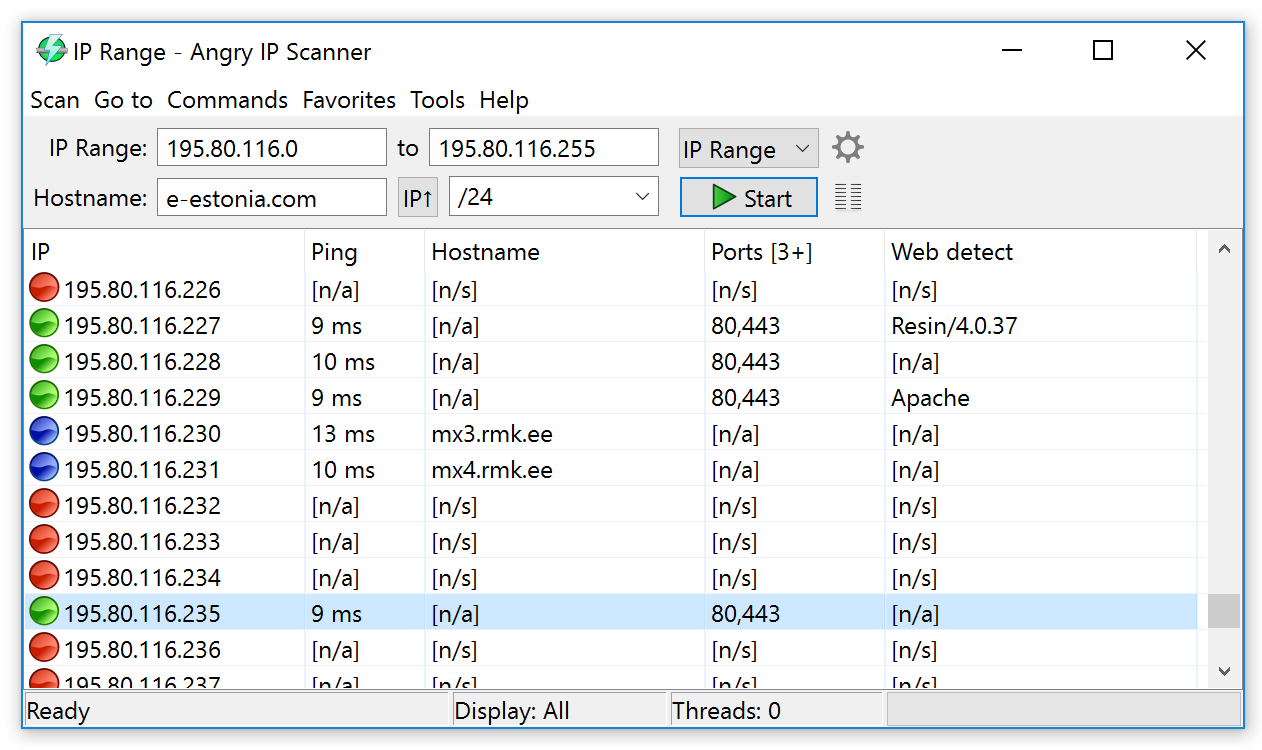 If there is no Java installed yet on your PC, Angry IP Scanner will display a message stating that it failed to find any Java/OpenJDK and it will offer you to open the OpenJDK site to download the required component. While users have to download the extra stuff, the Oracle's technology enables Angry IP Scanner to be used on different platforms.
A Getting Started window will appear when you run Angry IP Scanner. It contains a short information that describes the main function of the software and informs you on how to start using it.
Before you close the Getting Started window, you should pay attention to the lower part of the interface. It shows an option to send anonymous error reports. You can choose to disable it or keep it enabled.
Angry IP Scanner will begin the scanning process after you specify a range of IP addresses and hit the scan button. The scan report shows up immediately after the scan is finished. The information in the report include the scan duration, average time per host, IP range, the number of scanned hosts, and the number of alive hosts.
All the scanned hosts will appear in the scan result. If you open the Preferences window and go to the Display tab, you will be able to make Angry IP Scanner to show only alive hosts, all detected hosts, or hosts with open ports only.
The multithread approach is used to shorten the time it takes to finish scanning a network and Angry IP Scanner uses 100 threads by default.
The number of threads can be adjusted in the Preferences window. The option to change the pinging method is also available in there. Angry IP Scanner offers five pinging methods: Windows ICMP, UDP packet, TCP port probe, combined UDP + TCP, and Java Built-In.
The ping timeout is adjustable as well, and you can optionally let Angry IP Scanner scans hosts that do not reply to pings.
Angry IP Scanner Free Download for Windows
Whether it is for a network administrator who needs to scan his own network or a user who is simply curious about the network he is connected to, Angry IP Scanner fits both needs perfectly.
Angry IP Scanner has everything you'd need from a reliable network scanner. It's not just fast. It's also configurable and can be used without installation. And the ease of use is no less important. You can click the link below to download Angry IP Scanner for Windows:
Editor: Clifford
App Info
App Name Angry IP Scanner
License Freeware
Publisher Anton Keks
Updated Jan 10, 2023
Version 3.8.2
Good speed and no viruses!
Anturis does not repack or modify downloads in any way! All files are in original form.