Foobar2000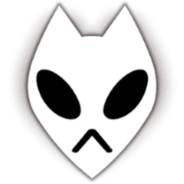 Windows 7, 8, 10, 11

Version:

2.0

Size:

5.62MB
Foobar2000 is a totally free and very customizable and resource-efficient audio player software that is compatible with Windows operating systems. Taking up little space and featuring a light but easy to use design, it also offers high-quality audio playback, making it a great tool to use for lovers of music.
When we say that Foobar2000 is light, easy to use, but powerful, that's no exaggeration! While Foobar won't win any beauty awards anytime soon, it works extremely quickly, you can load a music library onto it within minutes, if not sooner. In terms of its computer usage, it's like a ghost, you won't notice it running in the background.
Under Foobar's deceptively simple design, there's a range of handy features, it's able to do gapless playback, supports Unicode, can play more than a dozen formats, and with plugins, it is even able to rip audio CDs and convert music files from one format into another. Never judge a book by its cover!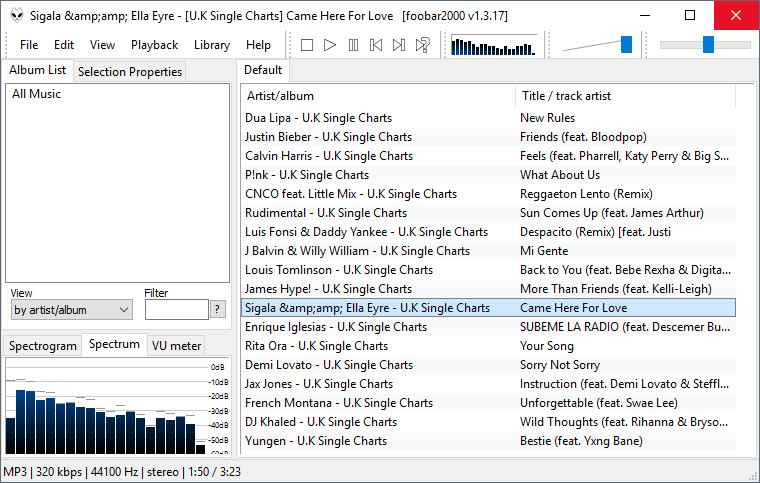 Foobar2000 Features
A very customizable and efficient audio player
Minimalistic interface with resource-friendly design
High audio quality with minimal system resource consumption
Support for various audio formats, including lossless formats
Audio conversion and customization options
User-friendly interface for playlist management and customization
Support third-party components and customization
Frequent updates that enhance functionality and compatibility
Foobar2000 Frequently Asked Questions
How do I customize the appearance of Foobar2000?
Foobar2000 offers extensive customization options for its appearance. You can install and apply various skins and themes to tailor the player's look to your liking.
Can I manage and organize my music library with Foobar2000?
Yes, Foobar2000 provides features for managing and organizing your music library, including creating playlists, editing tags, and organizing your music files.
Is Foobar2000 compatible with various audio formats?
Foobar2000 supports a wide range of audio formats, including popular lossless formats like FLAC and ALAC, ensuring compatibility with diverse music collections.
Does Foobar2000 support audio conversion?
Yes, Foobar2000 offers audio conversion capabilities, allowing you to convert audio files between different formats to suit your needs.
Is Foobar2000 free to use?
Foobar2000 is free software, making it accessible to anyone seeking a high-quality audio player for their Windows computer.
Foobar2000 Free Download for Windows
Foobar2000 is also a solid tool for managing your music. You can create playlists, customize your audio experiences, and you can customize the player's experience, enabling you to create your own blended sound and visual experience.
In all, Foobar2000 is a sleek, efficient but feature-rich software that promises a quality listening experience to music enthusiasts and casual listeners alike. You can click the link below to download Foobar2000 for Windows:
Editor: Clifford
App Info
App Name Foobar2000
License Freeware
Publisher Foobar2000
Updated Nov 20, 2023
Version 2.0
High-quality software downloads
Anturis.com is your trusted source for software downloads.